M.P.H. is a comic book character that first appeared in Kurt Busiek's Astro City #1
Publication information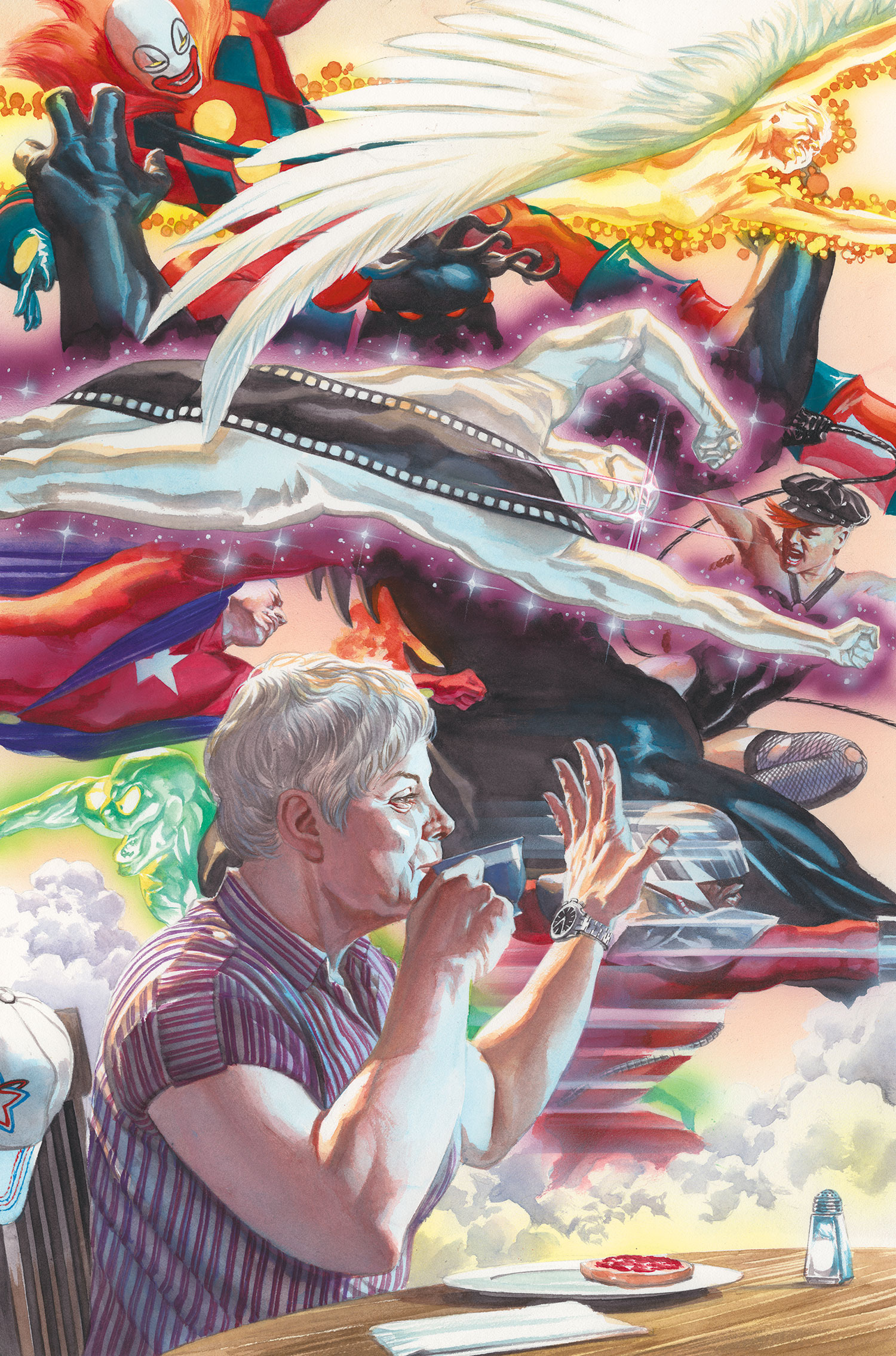 Publisher
: Wildstorm Comics
First appearance: Kurt Busiek's Astro City (August, 1995)
Created by: Alex Ross (artist, cover), Brent Anderson (artist, penciler, inker), Comicraft (letterer), Electric Crayon (colorist), Kurt Busiek (writer), Richard Starkings (letterer), Steve Buccellato (colorist)
In-story information
Alter ego: 
Michael Hendrie
Phonetic: ɛ́m pí étʃ
Translation: 
Notable aliases: The Acceleration Ace
Affiliations: 
Team affiliations: Honor Guard
Enemies: Junkman, Omnius Rex
Abilities: Super Speed
Status
Alignment: Good
Identity Secret:
Race: Human
Citizenship:
Marital Status:
Occupation: 
History
An African-American hero, resident of Detroit. He's a member of the Honor Guard since 1991. His D.N.A. is 85% human with a 15% overlay of Alien D.N.A.